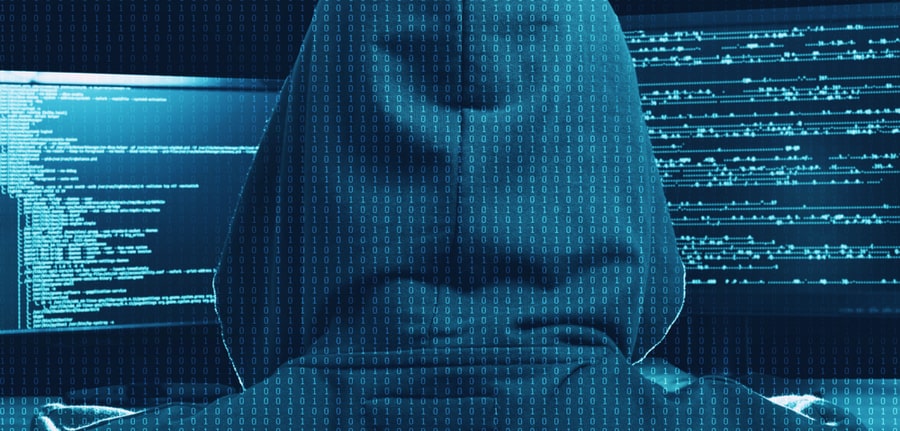 Many small-business owners are blind to the risks of the modern age. They don't read reports like Verizon's 2018 Data Breach Investigations Report, which states that more than half of all malware infections hit small businesses last year. They don't realize that this staggeringly high number is only going to continue to climb over the coming decade. They aren't aware of the statistics in Kroll's 2017 report revealing that, as of last year, cybercrime has overtaken physical theft as the #1 criminal threat to businesses of all sizes.
You're in the Firing Line Too!
Many of them are unaware that digital breaches are even a severe risk for small businesses, assuming that the high-profile breaches of Fortune 500 companies they read about in the news each month are the only kind that ever happens. Few of them know that the cost of these attacks on small businesses typically surges far past $1 million, reaching into the stratosphere as business downtime ticks on and on.
Complacency Kills
According to a 2016 survey conducted by the National Center for the Middle Market, these business owners aren't reading the writing on the wall. They're the reason why less than half of midsize businesses have a current strategy to protect them from cyber-attacks. A few of them – about a third – don't have any cybersecurity strategy in place at all. But whether they have the most powerful cybersecurity in the world or are one of the millions of small-business owners who simply assume they're safe, the cybercriminals are coming for them. The difference lies in whether these attacks will bounce off the robust barriers the company has put in place or destroy it from the inside out. Which group do you belong to? The hapless team that can't imagine they'll ever be attacked and go under within just a few years? Or the visionaries who can see where the trends are going and put protections in place to secure their futures for the long haul?
Your Employees Hold the Key
Hopefully, you count yourself among the second cohort and do everything you can to beef up your security long before disaster strikes. Whatever measures you're putting in place, start with your employees. More than half of all cyber-attacks are caused by the negligence of low-level team members. You may assume that everybody can tell what a phishing email looks like, but you'd be wrong. School your employees on the necessity and basics of Internet safety, and you'll be a big step ahead of most of your competition.
Cyber-protection Starts Here
Of course, even if your employees are the savviest in the world, it won't matter if you don't have the proper barriers in place. Skip the bargain-bin antivirus and put your money into solutions that will actually stop the bad guys. It's not a one-and-done approach; you need a multilayered strategy that closes the gaps as they appear.
The Best Way Forward
A little research here can go a long way, but honestly, the best way by far to protect your livelihood is to insource a managed security services provider, like us, on your team. We'll proactively check nearly every aspect of your network to ensure that nothing is ever amiss. When more powerful alternatives supplant old, outdated systems, we'll work with you to upgrade them. You can get rid of that nagging anxiety in the back of your mind, constantly reminding you that there might be a loophole somewhere in your security.
Visionary, or blindsided?
There are two types of business owners: those in the know and those stuck in the past. The second group is the heads of those companies you read about collapsing beneath the weight of cyber-attacks, while the first is the successful businesses that seem like they can weather just about anything. Which one are you?
The 7 Most Critical Business IT Security Protections
Free Report outlines the 7 Most Critical IT Security Protections Every Orlando Business Must Have In Place To Protect Against Cybercrimes, Data Breaches & Hacker Attacks
Cybercrime is at an all-time high, and hackers are setting their sights on small and medium businesses who are "low hanging fruit." Don't be their next victim! This report will get you started in protecting everything you've worked so hard to build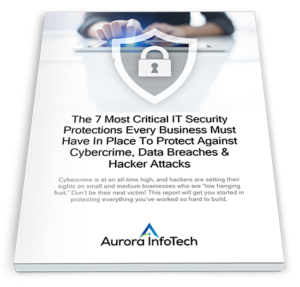 Concerned about the security status of your business IT network? We can help… Call us to schedule A FREE Consultation. Aurora InfoTech is a premier managed services provider specializing in both network security and information technology. Give us a call today at (407) 995-6766 to discuss your network security concerns and learn more about how we can help you secure your business IT network.
Want more Tech Tips & Security Strategies? Sign-up for our Free Cyber Security Tip of the Week email to always stay one step ahead of hackers and cyber-attacks.
---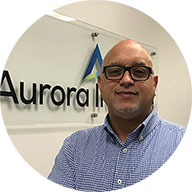 Roy Richardson
Managing Partner & Co-Founder
Roy Richardson is a co-founder, Managing Partner, and CTO of Aurora InfoTech LLC, a leading Cybersecurity & IT consulting firm in Orlando, Florida. He is also a co-author of the Amazon Bestselling book, "Hack Proof Your Business", a Cybersecurity guide for business owners & executive leadership.
Roy has 20+ years of executive management & engineering experience in the Cybersecurity, Information Technology, and Telecommunication industries. The vast experience he gained over the course of his career has given him a unique perspective that allows him to relate to a broad spectrum of business & technology challenges.