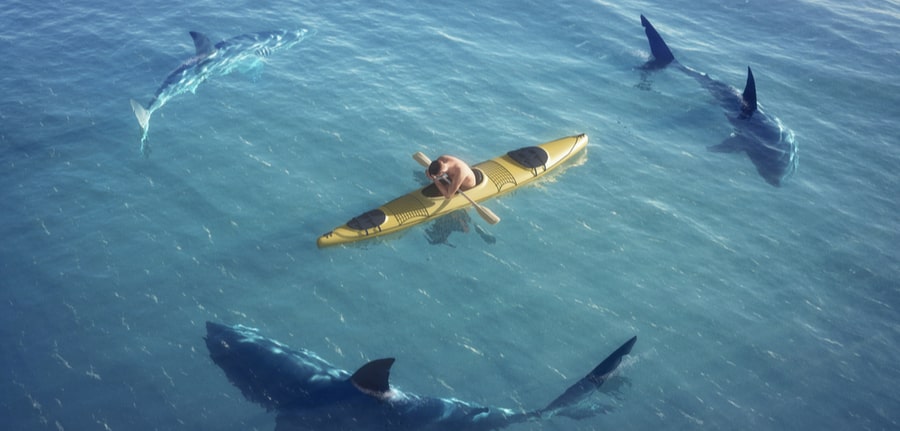 For something so instrumental to your business's success, technology can be a volatile, confusing, and ever-changing tool. Just when you think you've got a handle on the latest cybersecurity trend, hackers find a way to circumvent the process altogether. A new patch arrives for an essential piece of software, and the next day, another patch is required to repair the vulnerabilities the previous software update created. It can seem impossible to stay on top of the constant technological arms race, much less stay relevant amid the exponentially increasing pace.
Today, more and more businesses are switching over to a managed services model for their IT security needs. A managed security services provider is a company that partners with businesses to manage their network security inside and out proactively. With MSSPs, you get a full team of professionals who become intimately acquainted with the entirety of your IT structure, not only ensuring that security problems are fixed long before they hit your bottom line, but they also offer recommendations and tweaks to optimize processes, improve security and save time, money and headaches down the line.
By leaving your network up to an organization that takes the old break-fix approach and adds a "security flavor" to their offering, you're leaving the health of your entire business up to chance. Here are four ways the adage "If it ain't broke, don't fix it" is putting the security of your company in jeopardy.
You're Basically Praying Nothing Ever Goes Wrong.
The break-fix approach is pretty self-explanatory. The thinking goes that instead of shelling out a monthly fee for daily management of your network, you only pay your IT partners when a problem needs to be addressed. Typically, they're almost entirely hands-off until something goes wrong.
Indeed, this strategy saves money in the short term, but it will invariably come back to bite you in the long term. Hiring a break-fix IT company is a bit like opting for the lowest level of insurance coverage. You may not fret about it now, but you definitely will when an accident happens and you're forced to pour thousands of dollars into repairs. And sadly, today, the threat of your business being hacked is actually greater than the chances you'll be in a serious car accident!
You're Leaving Holes In Your Defenses.
Today's tech world is a constant game of whack-a-mole, with security experts frantically hammering down on every digital threat that rears its ugly head. For the entirety of your security structure to be equipped with the latest and greatest, it takes a team of genuine, certified experts keeping an eye on your systems and ensuring everything is up to snuff.
With a break-fix approach, it's likely you don't detect flaws in your system until long after they've already been exploited, costing you dearly. And it's important to remember that every data breach has the potential to be utterly catastrophic, doing so much damage that it can close down your business for good. Better to stay one step ahead with an MSSP by your side.
You're Opening Yourself Up To Costly Server Downtime.
When your business's very survival depends upon staying online and serving your customers, every minute your network is down is a minute that you cannot afford. According to Gartner, the average cost of IT downtime is a whopping $5,600 per minute, and that doesn't even factor in disgruntled clients or missed communications.
The top priority of your IT infrastructure should be to prevent downtime from ever occurring, not to minimize the amount of downtime you suffer when something goes wrong.
You Aren't Operating At Peak Efficiency.
One of the most insidious costs of the break-fix approach doesn't have anything to do with your network breaking down. It chips away at your bottom line gradually and silently, without causing much of a fuss.
Without a proactive eye on your systems, chances are you aren't implementing the processes and software that keep everything working at its highest potential. You'll be using clunky workarounds to simple problems without even realizing you're doing it. The seconds you waste on Internet bottlenecks will add up over time, especially when multiplied by your entire company.
The fact is, the break-fix model of doing business is, ironically, broken and puts your business at significant risk. In today's world riddled with cyberattacks of all sizes and flavors, it would be best to invest in your company's long-term future by partnering with an MSSP like us to secure your IT network properly.
Concerned about the security status of your business IT network? We can help… Call us to schedule A FREE Consultation. Aurora InfoTech is a premier managed services provider specializing in both network security and information technology. Give us a call today at (407) 995-6766 to discuss your network security concerns and learn more about how we can help you secure your business IT network.
Want more Tech Tips & Security Strategies? Sign-up for our Free Cyber Security Tip of the Week email to always stay one step ahead of hackers and cyber-attacks.
---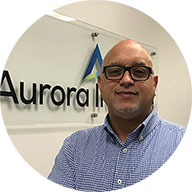 Roy Richardson
Managing Partner & Co-Founder
Roy Richardson is a co-founder, Managing Partner, and CTO of Aurora InfoTech LLC, a leading Cybersecurity & IT consulting firm in Orlando, Florida. He is also a co-author of the Amazon Bestselling book, "Hack Proof Your Business", a Cybersecurity guide for business owners & executive leadership.
Roy has 20+ years of executive management & engineering experience in the Cybersecurity, Information Technology, and Telecommunication industries. The vast experience he gained over the course of his career has given him a unique perspective that allows him to relate to a broad spectrum of business & technology challenges.