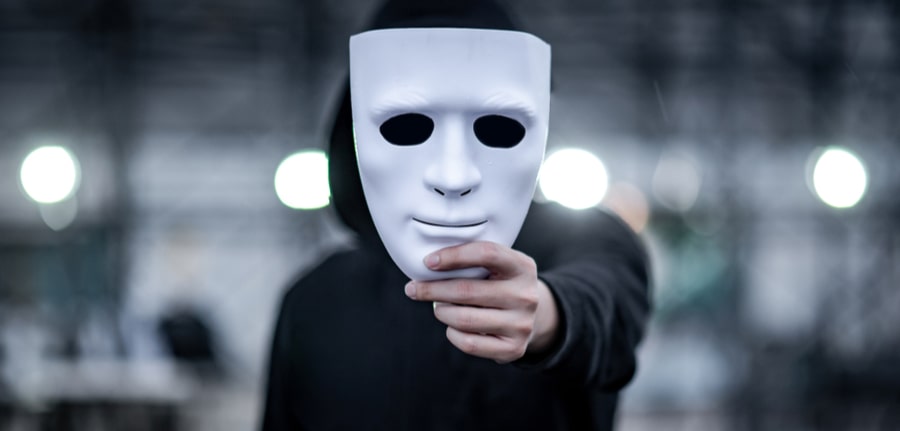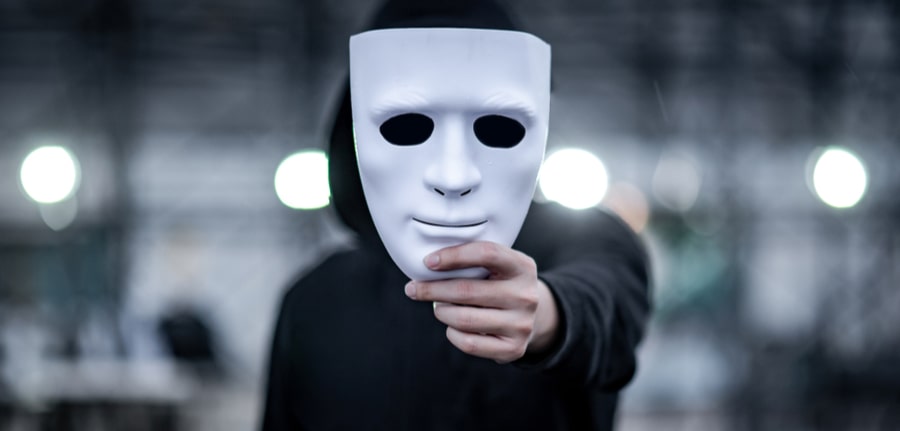 Want to know what every hacker hopes you believe? "We're small…nobody wants to hack us." This is the #1 reason why people (companies) get hacked. They dismiss the importance of IT security because they're only a "small business." This is simply a lazy, irresponsible excuse.
According to billionaire investor Warren Buffett, cyber attacks is the BIGGEST threat to mankind — even more of a bigger threat than nuclear weapons, and statistics support his claim:
One thing is for certain: NO ONE is immune to cybercrime! In fact, one in five small businesses falls victim to cybercrime and that number grows every year. Plus, half of all cyber-attacks are aimed at small businesses BECAUSE they make themselves low-hanging fruit with sloppy or non-existent security protocols.
And one more critical point to ponder: If YOU aren't giving IT security the attention it deserves, how do you think your CLIENTS would feel about that? If for no other reason, you need to do it to protect your clients' data, even if the only information about them you store is an e-mail address. If YOUR system gets compromised, hackers will now have access to your CLIENT'S e-mail and can use that for phishing scams and virus-laden spam. I'm sure your clients want you to be a good steward of their information and privacy, so stop lying to yourself and get serious about putting essential security practices in place.
Want more IT security strategies?
In keeping with our Halloween theme, here's some Spooktacular advice to help you safeguard your business and company data:
The 7 Most Critical Business IT Security Protections
Free Report outlines the 7 Most Critical IT Security Protections Every Orlando Business Must Have In Place To Protect Against Cybercrimes, Data Breaches & Hacker Attacks
Cybercrime is at an all-time high, and hackers are setting their sights on small and medium businesses who are "low hanging fruit." Don't be their next victim! This report will get you started in protecting everything you've worked so hard to build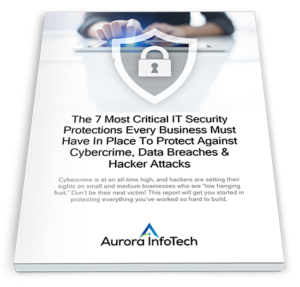 Concerned about the security status of your business IT network? We can help… Call us to schedule A FREE Consultation. Aurora InfoTech is a premier managed services provider specializing in both network security and information technology. Give us a call today at (407) 995-6766 to discuss your network security concerns, and to learn more about how we can help you secure your business IT network.
Want more Tech Tips & Security Strategies? Sign-up for our Free Cyber Security Tip of the Week email to always stay one step ahead of hackers and cyber-attacks.
---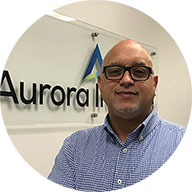 Roy Richardson
Managing Partner & Co-Founder
Roy Richardson is a co-founder, Managing Partner, and CTO of Aurora InfoTech LLC, a leading Cybersecurity & IT consulting firm in Orlando, Florida. He is also a co-author of the Amazon Bestselling book, "Hack Proof Your Business", a Cybersecurity guide for business owners & executive leadership.
Roy has 20+ years of executive management & engineering experience in the Cybersecurity, Information Technology, and Telecommunication industries. The vast experience he gained over the course of his career has given him a unique perspective that allows him to relate to a broad spectrum of business & technology challenges.