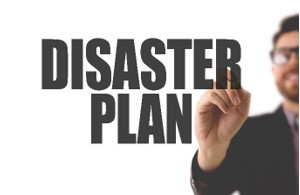 Disasters don't discriminate. Small to large businesses can all be affected by hurricanes, tornadoes, or wildfires that threaten business continuity and affect employees' livelihoods. The aftermath of these events can bring huge losses to Orlando business owners. Don't put off disaster planning. Protecting your business from a natural or man-made disaster is not an option — it's a necessity.
When the inevitable happens, are you prepared? Having a plan in place is a must. Here are three reasons why Orlando business owners need a disaster plan.
1. To Secure Your Data
Your data is the backbone of your business. It allows your business to set benchmarks and goals to keep it moving forward. Thus, securing and protecting your data should be your top priority. One way to ensure it is by having a solid disaster recovery plan. Plan where you can store your data securely and where you can back it up. It's also important to include how you can protect your physical infrastructure. This way, you can save all your hardware and mitigate the risk of losing valuable information.
2. Mitigate Cyber Risks
Disaster can set the stage for cyber incidents. Cybercriminals can take advantage of the disruption to get into your system. They may capitalize on the chaos. For example, hackers can create fake donation websites and send emails asking for funds from your business. These phishing emails can lead your vulnerable employees to unlock the door of your business to a cyber incident— by clicking through the email. Creating a disaster recovery plan ensures that all your employees are on the same page when handling your business during and after a disaster.
3. To Avoid Losing Revenue
There are many costs associated with business downtime beyond just the monetary. Downtime can cause damage to your business's reputation and, as a result, lead to the loss of customers. This could also mean a loss in revenue. Sometimes, it can even be life or death; for example, when a hospital's electronic health record is offline. The longer you are down, the more severe the consequences will be. A disaster recovery plan helps businesses minimize downtime's impact. Businesses can help protect themselves against potentially devastating consequences by preparing for an unexpected downtime.
No matter what your industry, you will always be vulnerable to a disaster. But with preparation and strong collaboration with your team, it would be easier for your business to get back on its feet. A disaster recovery plan is one of the best ways to protect your data and business from natural and man-made disasters. This can also help prevent unwanted occurrences.
Don't know where to start? DOWNLOAD our FREE REPORT on 12 Disaster Planning Essentials for Business IT Networks. You may also contact our Cybersecurity experts at Aurora InfoTech to learn more about effective disaster recovery planning and strategies. Call us now at (407) 995-6766 or email us at info@aurora-infotech.com.