The Aurora InfoTech Story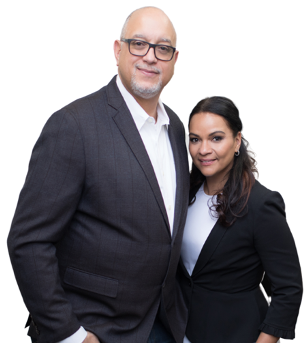 Roy & Aluska Richardson
Co-founders & Owners Aurora InfoTech
ABOUT AURORA INFOTECH
Cyber threats are continually changing and becoming more complex, and most businesses lack the capacity, workforce, and tools necessary to keep their security measures up to date. In fact, every organization that experienced an incident had an incredibly strong IT (Information Technology) department that thought they did not need an external security service provider or security consultant to augment their team.
WHO WE ARE AND WHAT WE DO?
Aurora InfoTech brings more than 25+ years of experience to the market and has grown to rank among the world's top 250 MSSPs (Managed Security Service Providers) out of 80,000 MSSPs worldwide. Cybersecurity is an ever-changing landscape, and we are dedicated to staying vigilant.
Aurora InfoTech brings enterprise tools to Small and Medium-size businesses in Orlando who do not have the technology and staffing to combat the devastating effects of cyber threats.
Aurora InfoTech has created an easy, three-step solution to implement and help manage your network. Our custom-tailored packages provide your company with an affordable solution.
Our team of certified engineers and IT experts is on call for you 24/7. They know how to utilize modern technology, and they'll never add a penny to your monthly bill.
At Aurora Infotech, we know that every company's needs are different, and we take the time to get to know each one.
OUR HISTORY
We began as a managed service provider (MSP) in1999, and after immediately recognizing a demand for cost-effective and dependable internet services, we expanded to offer Broadband services to the community. This combination of love and passion for technology and business allowed us to capture 65% of the market share for broadband and technology services, which ultimately led to the acquisition of our previous company CaribServe.net in 2008 by a regional telecommunication carrier. Today, we continue to function as strategic advisors for the company's management and technical teams. We are still serving as strategic advisors to the company's management and technical teams today. Aurora InfoTech is being built on over 25+ years of experience by designing and building secure networks that serve as the backbone for mission-critical communication services. Some of these include those required by the government, the banking sector, day traders, aircraft radar control systems, and cellular communication. Some of which are inclusive but not limited to public WiFi, Smart City concept/design and implementation, and country-wide surveillance systems. We've always gone above and beyond for our customers. From startup to an experienced player, it's only the beginning. Our drive, experience, and ambition allow us to strive for greater success while never losing sight of the importance of fairness, honesty, and dependability. The things that make us unique make us proud of ourselves.
OUR MISSION
As the digital world continues to evolve, our mission is to provide Orlando business owners with quality, cost-effective, and impactful Cybersecurity solutions that create long-term value and partnerships.
OUR VISION
To become a world-class cyber-defender, business partner, and leader with a reputation for consistently delivering exceptional Cybersecurity solutions, resulting in satisfactory client experience.
OUR FOCUS
We are a customer-centric organization that delivers reliable and performance-driven security 24 hours a day. Our services are focused on improving the security awareness of your staff, the efficiency of your IT network, and the overall security of your organization.
OUR VALUES
There are a series of core values that govern the way we work and who we work with. We follow a customer-centric approach; we make sure to always think about the customer first before we make a decision and how that decision will affect them. In everything we do, our customers are at the center. We always go the extra mile for our customers, and we won't hesitate to do anything that we can to ensure their security.
OUR SERVICES
We provide a wide range of services specified to help business owners in the Orlando area by offering remote IT Security support for small to medium-sized businesses. Wherever you are on your cybersecurity journey, our extensive solution expertise, world-leading consultation experience, and advanced technology help you tackle complex issues and manage risk in an integrated way. These services include but are not limited to Cybersecurity services, managed IT services, data backup and recovery, 24/7 help desk services, cloud solutions, employee workflow and training, telephone (VoIP) services, and dark web credential monitoring. All of our services are backed by the top Cybersecurity partners in the business, which means you can sleep easy each night, knowing your information is safe.
GET STARTED NOW
Don't wait until something happens! Take the next step and regain control over the safety of your business. Contact us today to schedule a 15-minutes discovery call to discuss your Cybersecurity needs.
Let Us Take A Closer Look At Your Network!