Are You An AEC Business Owner In Orlando In Need Of Reliable & Secure IT Support?
Have You Outgrown Your Current IT Provider?
Would You Like To Reduce Your IT Costs By Up To 20%?
Are You Concerned About The Alarming Number Of Cyber Attacks?
If You Answered YES To Any Of The Above, Then You Are In The Right Place!
Schedule Your Free 15-Minute Discovery Call Today!
Let us PROVE to you how Aurora InfoTech's FAST, FRIENDLY, and HIGHLY-RESPONSIVE Proactive IT Services can keep your team productive and your network safe.
We bring more than 25 years of Cybersecurity, IT, and Telecom management experience to the table.
We focus on the three pillars of Cybersecurity: People, Processes, and Technology to safeguard your business.
We watch over your entire network, taking the management and hassle of maintaining it off your hands.
We respond within 30 minutes or less, and most issues are resolved remotely by our network operations team.
We handle all aspects of your IT infrastructure, including hardware and software management, vendor relationships, and security so that you can focus on your company.
We are a Certified Minority/Woman Business Enterprise.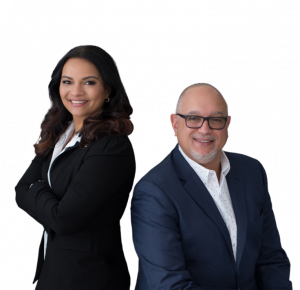 Aluska & Roy Richardson
Founders & Co-Owners of Aurora InfoTech
6 Reasons to Choose Aurora InfoTech as your Cybersecurity Partner
Get Started Today With Our 5 Step Security Process, It's That Easy!
DISCOVERY CALL
On this call, we'll discuss your unique situation, any concerns you have and answer any questions you have about us.
ASSESS
A senior engineer conducts our proprietary 27-point assessment of your network's security and overall health.
CONNECT
We work one-on-one with your team to ensure your IT and security goals are achieved at a reasonable budget.
PROTECT
Gain peace of mind 24/7 knowing your computers and network are monitored for maximum uptime while protecting your data from cyberattacks.
ALIGN
We perform Quarterly Technology Business Reviews to keep your technology aligned with your business goals and ensure your business remains on track.
Cybersecurity & IT Services Firm in Orlando, FL
We offer a comprehensive suite of Cybersecurity and IT Services to businesses of all sizes. Click below for more details.
5 Alarming Cyber Facts & Stats for Orlando Business Owners
800 %
Surge in Cyber Attacks during the COVID-19 pandemic
667 %
Surge in Email Phishing Attacks due to the COVID-19 pandemic
72 %
Spike in Ransomware Attacks due to the COVID-19 pandemic
95 %
Cybersecurity Breaches due to Human Error
60 %
Businesses Close Within 6 Months of a Data Breach
Want to stay on the safe side?
Contact Orlando's top Cybersecurity firm today to learn how we can give you peace of mind.
How Secure is Your Business?
Cybersecurity is one of the most critical issues in today's business environment. All businesses today run entirely on technology. For a business owner, what would happen if every piece of technology that runs your business was suddenly compromised or hacked?
Our CTO, Roy Richardson, co-authored "Hack Proof Your Business," with a group of other high-level IT & Cybersecurity experts from around the nation to provide you with an outline of what to do to protect your business and livelihood from Cybersecurity threats. The Amazon Bestselling book is a must-read Cybersecurity guide for business owners and executive leadership.
No business is too small to avoid getting hacked; it is simply a matter of time. Learn what to do NOW so you can avoid loss of revenue in the future.
Not Ready To Call Us Just Yet?
If so, we would at least like to send you a FREE copy of our recently published report, The Orlando Business Owner's Guide To IT Support Services And Fees.
What You Should Expect To Pay For IT Support For Your Small Business (And How To Get Exactly What You Need Without Unnecessary Extras, Hidden Fees And Bloated Contracts)
Simply fill out the form here and we'll send you a copy today!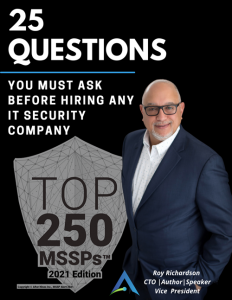 Download Your
Free Copy Now