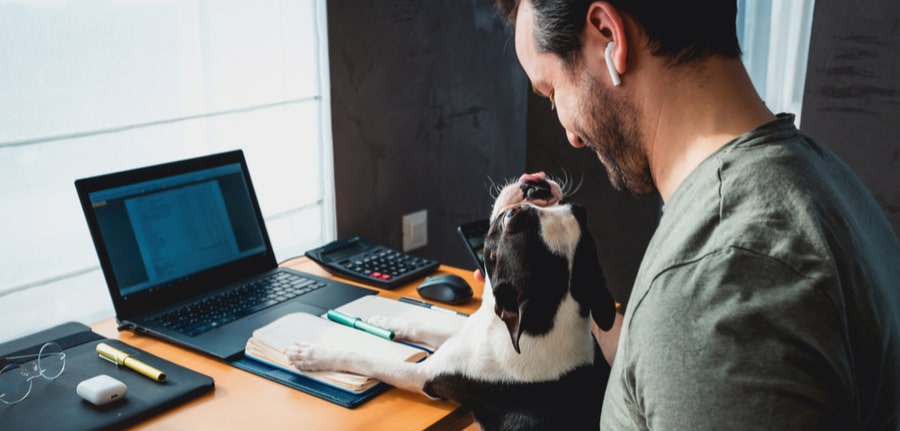 The Coupa Business Spend Index (BSI) has been volatile over the past several months as the pandemic shredded business confidence and sent budgets into a downward spiral. Some business spending has barely been touched at all, and has even increased.
It's true that the nature of the spending has changed. Spending on travel has pretty well dried up.
However, companies all across the nation have made a significant investment in technology to allow employees to work from home, and make their working from home faster and more efficient. This has caused tech spending to be surprisingly robust, and as tracked by Coupa, now stands at 82.8, which is slightly higher than it was last quarter.
The biggest declining sectors according to the company's data have been hospitality, office supplies, telecommunications, maintenance, and consultancy. The spending sectors seeing the biggest increases are technology and shipping and freight.
The company noted the following in the report that accompanied their most recently released data:
"Going forward, the greatest risk to the US economy is a resurgence of coronavirus cases impacting operations, employment, and demand. As demand falters, many large companies will/are running out of cash. Twenty-one major retail brands have already filed for bankruptcy. Companies in other hard-hit sectors such as travel may not be far behind. Finally, other factors negatively impacting the US economy include falling oil prices as well as the reduced international trade."
At this point, it's simply too soon to say which way the proverbial wind is blowing. It may prove to be the case that the areas where spending growth is increasing are enough to offset the other areas where spending is in sharp decline. If that is the case, then we may yet escape the pandemic without too much economic damage. If the reverse holds true though, all bets are off.
Don't lose everything you've worked so hard to achieve in an instant!
Our Free Guide, "12 Disaster Planning Essentials for Business IT Networks: What You Need to Know to Avoid Losing Everything in an Instant" will be a real eye-opening for you and contains important information that can literally "save your business" in the event of a server crash, natural disaster, virus attack, or digital disaster.
Free Guide: Disaster Planning for Business IT Networks
Every business should have some type of plan in place for continued operation after a disaster. Hopefully, you'll never need it, but having a simple plan will make you sleep a lot easier at night knowing you have a way to continue to operate when disaster strikes.
This report will reveal 12 important planning strategies you should have in place now to protect yourself from common data-erasing disasters including natural hazards, human error, cybercriminals, hardware failure, software corruption, and other IT failures.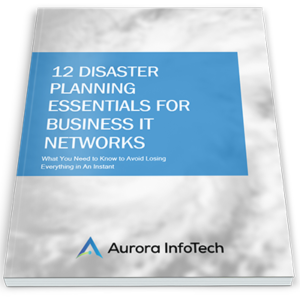 Need Help Implementing The 12 Disaster Planning Essentials Outlined in the Guide? Call us for A FREE Disaster Recovery Audit & Assessment of your IT Network? Aurora InfoTech is a premier managed services provider specializing in both network security and information technology. Give us a call today at (407) 995-6766 to discuss your network disaster recovery & security needs, and to learn more on how best we can secure your business IT network. Want more Tech Tips & Security Strategies? Sign-up for our Free Cyber Security Tip of the Week email to always stay one step ahead of hackers and cyber-attacks.
---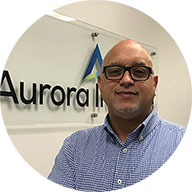 Roy Richardson
Managing Partner & Co-Founder
Roy Richardson is a co-founder, Managing Partner, and CTO of Aurora InfoTech LLC, a leading Cybersecurity & IT consulting firm in Orlando, Florida. He is also a co-author of the Amazon Bestselling book, "Hack Proof Your Business", a Cybersecurity guide for business owners & executive leadership.
Roy has 20+ years of executive management & engineering experience in the Cybersecurity, Information Technology, and Telecommunication industries. The vast experience he gained over the course of his career has given him a unique perspective that allows him to relate to a broad spectrum of business & technology challenges.