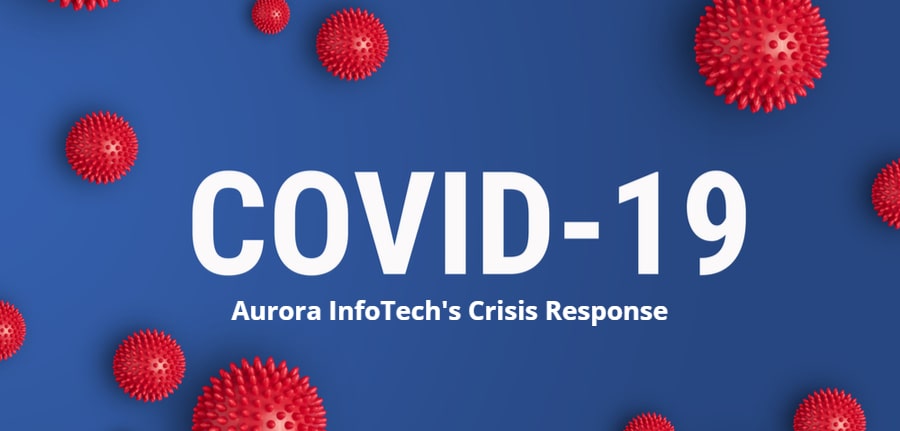 Aurora Infotech has been closely monitoring the Coronavirus (COVID-19) crisis and has made changes to our service delivery to protect the health of our employees and customers.
Florida Under Statewide Stay at Home Order
As of midnight on April 2, 2020, the State of Florida is under a 30-day "Stay at Home" order mandated by an Executive Order from Governor Ron DeSantis. The ruling limits the movement within the state unless they are deemed essential.
While the Cybersecurity and Infrastructure Security Agency (CISA), an operational component of the Department of Homeland Security (DHS), named Cybersecurity, Information Technology, and Communications as some of the critical infrastructure services during COVID-19, the health and safety of our colleagues, their families, and our communities are our highest priority. Of equal importance is the services & support we provide to our clients and the entire Central Florida business community. 
Office Status & Remote Availability
As part of our response to the COVID-19 crisis, we have activated our business continuity plans to enable remote work capabilities.
In line with state policies and federal recommendations, our office in Orlando remains closed through this pandemic, but our teams are working from home to maintain adequate social distancing. Our remote working capabilities ensure that our teams continue to perform as usual – we are reachable via our phone lines, website, and email communication channels.
Our Security Operations Center (SOC), Network Operations Center (NOC), Help Desk, and Administrative teams are well equipped to perform their job functions remotely through our proactive measures to provide remote workstations, softphone capabilities, VPN access, internet bandwidth, and access to required applications for our colleagues.
Limited Travel
We have decided to halt all our team's travel to slow the spread of COVID-19 and decrease our colleagues' potential exposure. Our teams are ready and able to conduct most meetings virtually. While we will miss our face time with our clients, we feel this is the right choice to support the health of everyone.
We are Here to Help!
We realize that many Central Florida businesses are not capable of supporting a remote workforce securely. We are available remotely to assist with matters related to Cybersecurity, IT security & support, telecommunications, critical infrastructure & line of business applications, or advisory services related to the latter. We are also available to help secure, manage, and provide remote support services to businesses who wish to move their operations to the cloud and set up a secured remote work environment for their teams. We are here to help!
Practice Safe Preventative Measures
We continue to encourage everyone to follow the preventive measures recommended by the CDC to stay healthy and slow the spread of the virus, including but not limited to respecting the social distancing guidelines, washing your hands frequently, and not touching your face.
Remember, Cyberattackers have heightened their activities since the COVID-19. Here are are eight free tips to help you safeguard your online experience.
Together We Can Make a Difference
We are prepared to work through this pandemic, and while we feel that we have a good plan in place, there will be times as we navigate through this crisis where we will not be perfect. We kindly ask for your patience, and thank you in advance for your continued support.
We want to personally wish you all good health and safety during this time. We know the future is uncertain, but please know that we are here to support you in any way we can. 
We're all in this together, and together we've got this!
Stay Safe & Healthy,
Roy & Aluska Richardson
Managing Partners
---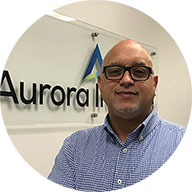 Roy Richardson
Managing Partner & Co-Founder
Roy Richardson is a co-founder, Managing Partner, and CTO of Aurora InfoTech LLC, a leading Cybersecurity & IT consulting firm in Orlando, Florida. He is also a co-author of the Amazon Bestselling book, "Hack Proof Your Business", a Cybersecurity guide for business owners & executive leadership.
Roy has 20+ years of executive management & engineering experience in the Cybersecurity, Information Technology, and Telecommunication industries. The vast experience he gained over the course of his career has given him a unique perspective that allows him to relate to a broad spectrum of business & technology challenges.
Are Your Business Credentials Exposed on the Dark Web?
1 of 3 small business employee's email addresses and COMPANY passwords are on the Dark Web!
60% of businesses fail as a result of data breaches!
Free Dark Web Scan