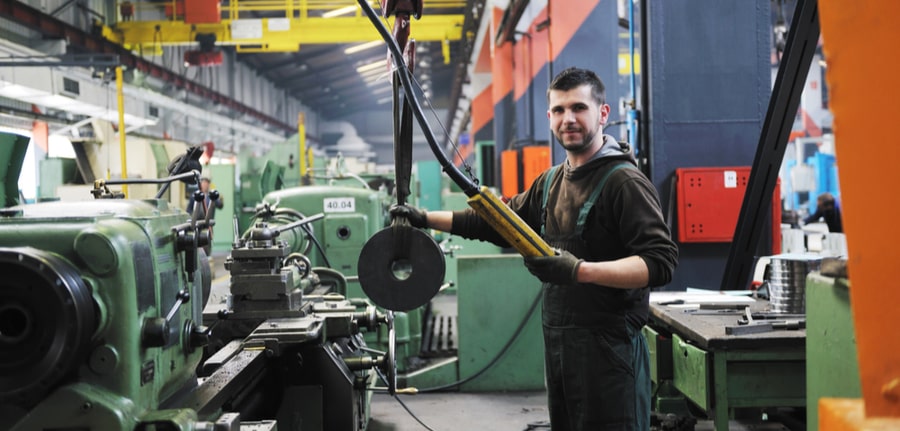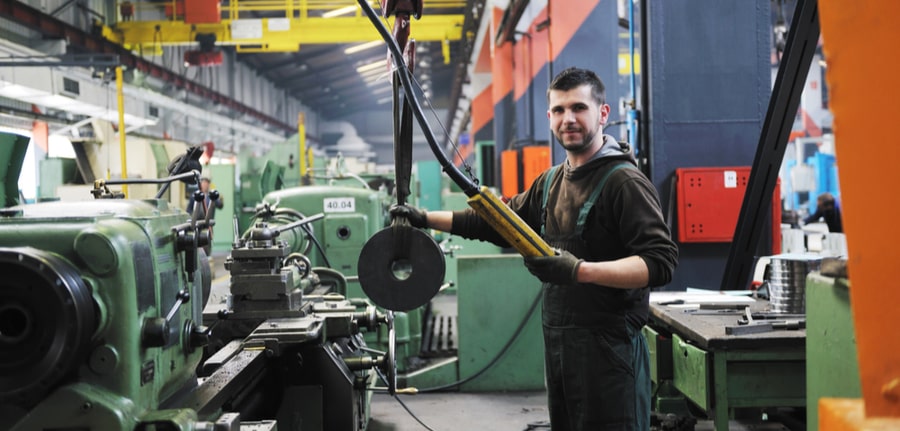 Manufacturers today are faced with an evolving array of complex challenges ranging from the upgrading of legacy industrial control systems (ICS) to maintaining production output levels and finding qualified talent.
Cyber risk is one issue that is quickly climbing higher on the list of priorities for C-level executives throughout the industry. Despite this increased attention, setting up viable digital procedures to protect critical business data remains a challenge. Often, this is due to executives lacking enough information regarding the organization's cyber profile, initiatives, or specific vulnerabilities that are needed to raise the right questions.
According to the FBI, manufacturing and other industrial companies are, in fact, on the list of hot cyber targets. So, these types of companies must look to maximize the value of today's innovative security technologies to address the ever-evolving cyber risk landscape and increase their state of preparedness. They must strive to protect themselves by detecting potential threats and reacting accordingly.
You see, it's not a matter of "if" an attack will ever take place, but rather, how prepared we are to detect and respond "when" one does take place. The key to improving an organization's security posture is to combine technology, processes, and people skills, and to continuously practice, monitor, review, adjust, rinse & repeat.
Here are eight tips to help get you started:
Top-Down Approach
Setting the right tone regarding cyber hygiene starts at the top. The CISO, additionally, must have support from the entire leadership team.
3rd Party Risk Assessment
Have an independent party perform a risk assessment to identify vulnerabilities and areas of improvement.
Ensure Partners' & Vendors' Security
The vulnerabilities of organizations you work with can quickly and easily become your own.
Know the Value of Your Data
If need be, develop a new mindset regarding the business value associated with data and the strategies used to protect it.
Evaluate
Evaluate the company's cyber threat monitoring capabilities to determine if and how quickly a breach in critical areas of the company would be detected. Be sure to extend cyber threat detection capabilities to the shop floor and connected products.
Prepare
Test incident and breach preparedness through tabletop or wargaming simulations. Include IT as well as key business leaders in this exercise.
Clarify Responsibilities
Ensure the executive leadership team is fully aware of the organizational ownership responsibilities for critical components of the cyber risk program. There should also be a clear leader on the team with the responsibility to bring it all together.
Increased Awareness & Training
Continuously train employees at all levels of the organization on current practices for good cyber hygiene.
Need Help? We all have a role to play in fighting cybercrime!
At Aurora InfoTech, we have the advanced solutions and the expertise to proactively protect your business systems, critical data, and personnel from ransomware and other cyber attacks that will cost you money, pain, sleepless nights, and could ultimately cost you your business!
Don't put your head in the sand and expect that the cyber crisis will subside (because it most certainly will not), or that you won't eventually fall victim to a cyberattack.
Take the first step towards implementing a proactive approach: Reach out to us to schedule a free Cybersecurity strategy session for your Central Florida or Orlando-based business.
#cybersecurity #orlandobusiness #orlando #centralflorida #aurorainfosec

---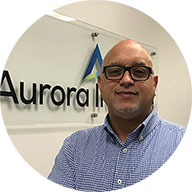 Roy Richardson
Managing Partner & Co-Founder
Roy Richardson is a co-founder, Managing Partner, and CTO of Aurora InfoTech LLC, a leading Cybersecurity & IT consulting firm in Orlando, Florida. He is also a co-author of the Amazon Bestselling book, "Hack Proof Your Business", a Cybersecurity guide for business owners & executive leadership.
Roy has 20+ years of executive management & engineering experience in the Cybersecurity, Information Technology, and Telecommunication industries. The vast experience he gained over the course of his career has given him a unique perspective that allows him to relate to a broad spectrum of business & technology challenges.