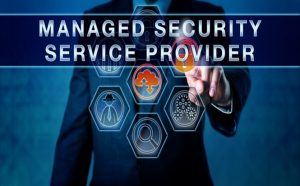 Many companies develop software for data protection. Thus, some companies are helping to protect a company's network. A Managed Security Service Provider (MSSP) is necessary to keep an eye on the security of your network. With the rise in data incidents, companies need to protect their networks, and MSSPs play a vital role. These days, everyone knows about the dangers of cyber threats, but relatively few know how to defend themselves. That's where MSSPs come in.
Benefits of Hiring an MSSP: 
High-Level Protection 
MSSPs offer a high level of protection to their clients. Advanced security is something they know how to handle – they've worked with dozens of clients to ensure that their software has the security features they need. The MSSPs are evolving to protect their customers from various threats. Together, Managed Security Service Provider and the in-house IT counterparts will achieve a high level of protection.
Better IT performance 
If a company hires an MSSP, IT personnel don't need to worry about monitoring their security systems. This is because the MSSP is doing it for them. Thus, they can focus entirely on things like software development and maintenance. A security incident can be time-consuming and cause huge damage to the company. It's hard to manage both the tech-related work and security work.
Cost-effective 
Managed security service providers will offer companies the ability to have access to professional security team experts at a very low cost. Finding, hiring, and training expert IT personnel can be costly for companies. Also, they need to invest in high-quality security solutions that go above and beyond what is built into the merchant platform.
In-Depth Security
An MSSP has access to a wide range of security software and experience that can deploy to protect organizations from different threats. Security services can keep up with the latest threats and vulnerabilities and provide real-time monitoring and security compliance. This level of vigilance cannot be achieved without the assistance of an MSSP.
Tailored Solutions 
There are a lot of regulations that businesses need to follow in the various industries they are in. These include the following: information security, privacy regulations, financial regulations, and health-related regulations. If you store confidential information like financial data or medical information, you must follow those regulations and find a good MSSP, such as Aurora InfoTech, to support you. We can let you know all the possible risks and how to mitigate them.
As threats to businesses grow, companies need to be prepared. A certified Managed Security Service Provider can help your business monitor its technology & computer network for any potential incidents and other cyber threats by using the NIST recommendations by implementing the 3 Cybersecurity pillars: People|Process|Technology.
Call us today at 407-995-6766 or e-mail info@aurorainfotech.com to set up your FREE discovery call with one of our experts.