Network Design & Implementation
When you need managed services in Orlando to maintain peak operation in your small business' IT network, consider us here at Aurora InfoTech. We'll manage all of your IT services for a flat-rate fee so you can focus your efforts on spurring your revenues to grow. Let us give you the peace of mind you deserve with your small business today with Aurora InfoTech's managed services.
When you sign up with our managed services, here are some of the substantial benefits:
Tailored Packages – We know that every business's needs are entirely different from the next, so we offer 100% custom packages for any business size or budget.
Predictable costs 24/7 – Aurora InfoTech doesn't charge you more when your network is down, or a server fails. Our flat-rate fee covers all of that whenever you need it done.
Ramped up productivity – Never stress again about network failures, as our managed services include round-the-clock monitoring of your computers and network to help prevent problems before they happen.
We are always available – Part of what makes our managed services so exceptional is that we are still available, regardless of time or holiday.
You can rest easy when you put your IT security needs in our hands. Contact us today for more information.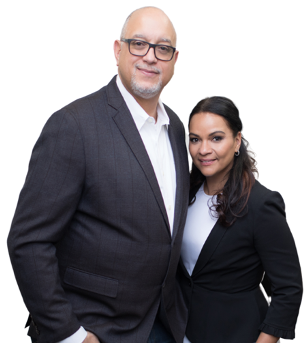 Roy & Aluska Richardson
Co-founders & Owners Aurora InfoTech
"Cybersecurity Is What We Do!"
Running and growing a business can be one of the most rewarding things you do in life. It can also be one of the most frustrating and challenging accomplishments you embark on. As business owners, we understand you need solutions that enable you to run your business the way you want without putting a strain on your two most valuable resources - time and money.
We bring over 25+ years of experience in the Technology Arena to business owners in the Orlando Area. We focus primarily on improving your IT network's operational efficiency, the security awareness of your staff, and the overall security posture of your organization.