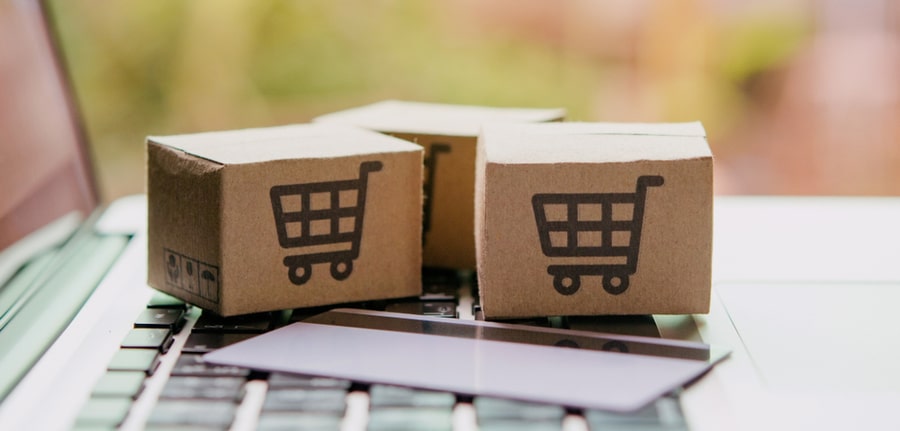 'Tis the season for Holiday shopping, and with the Holidays upon us, we should be careful of who we purchase from online. Although online shopping allows you to skip lines at the store, it can also be a cybercriminal's dream. People are often rushing to get the best possible deals or last-minute gifts, so they usually do not pay attention to small details. Cybercriminals know this, and so they prey on this weakness each year.
As we move into the Holiday Season, here are our top five ways to help you shop and save safely:
Don't Click on Links in Emails.
Emails are the number one way for cybercriminals to gain access to your computer. They usually send a "Phishing email" or an email with links that are programmed to go to a malicious website where they can gather your credentials. Do not click on links embedded in emails; Instead, type in the legitimate website's address in your web browser.
Don't Open Attachments from Retailers.
Retailers won't hide great deals in email attachments. Instead, they choose to show off their appealing deal in the body of the email. Only an attacker who is impersonating a retailer will include an attachment as a great deal. Beware: it will contain their malware. Avoid opening attachments from any retailers!
Avoid Pop-Ups and Ads.
Not only can malware spread via email, but it can also do so via advertisements and pop-ups. These ads and pop-ups are typically programmed to send you to incorrect websites that often impersonate retailers. Beware: their sole intent is to capture your credentials, so don't click on any ads or pop-ups. Instead, visit the legitimate website directly.
Beware of e-Skimmers.
Just like card skimming, e-Skimming is when a hacker inserts malicious code into a retailer's website to steal credit card numbers. The problem is that you have no way of knowing if an attacker is e-Skimming a website. The FBI issued a consumer alert on this malicious practice as recent as last month, so you're better off using third parties such as PayPal or Venmo, to make your payments to online retailers.
Use a Credit Card
Did you know that you have far greater protection if you use a credit card vs. using a debit card for purchases? Yep, thanks to the Fair Credit Billing Act, you are only accountable for $50 of fraudulent charges. Most major credit card companies also offer a "Zero Liability" policy, meaning you wouldn't have to pay for any fraudulent activity. Check with your respective credit card companies as to their policies on this matter.
With great deals comes great responsibility to make sure that your information is safe from any hackers this season!
Remember, cybercriminals are also out there shopping for gifts & great deals… for your info and money that is!
---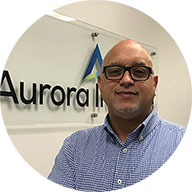 Roy Richardson
Managing Partner & Co-Founder
Roy Richardson is a co-founder, Managing Partner, and CTO of Aurora InfoTech LLC, a leading Cybersecurity & IT consulting firm in Orlando, Florida. He is also a co-author of the Amazon Bestselling book, "Hack Proof Your Business", a Cybersecurity guide for business owners & executive leadership.
Roy has 20+ years of executive management & engineering experience in the Cybersecurity, Information Technology, and Telecommunication industries. The vast experience he gained over the course of his career has given him a unique perspective that allows him to relate to a broad spectrum of business & technology challenges.
---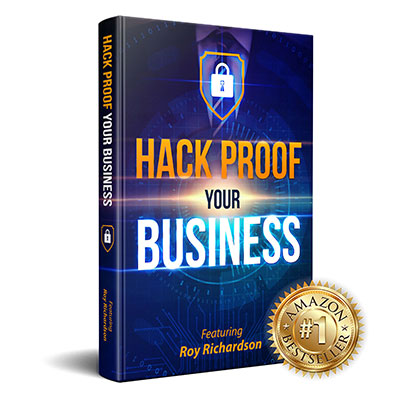 How Secure is Your Business?
Cybersecurity is one of the most critical issues in today's business environment. All businesses today run entirely on technology. For a business owner, what would happen if every piece of technology that runs your business was suddenly compromised or hacked?
Our CTO, Roy Richardson, co-authored "Hack Proof Your Business," with a group of other high-level IT & Cybersecurity experts from around the nation to provide you with an outline of what to do to protect your business and livelihood from Cybersecurity threats. The Amazon Bestselling book is a must-read Cybersecurity guide for business owners and executive leadership.
No business is too small to avoid getting hacked; it is simply a matter of time. Learn what to do NOW so you can avoid loss of revenue in future.