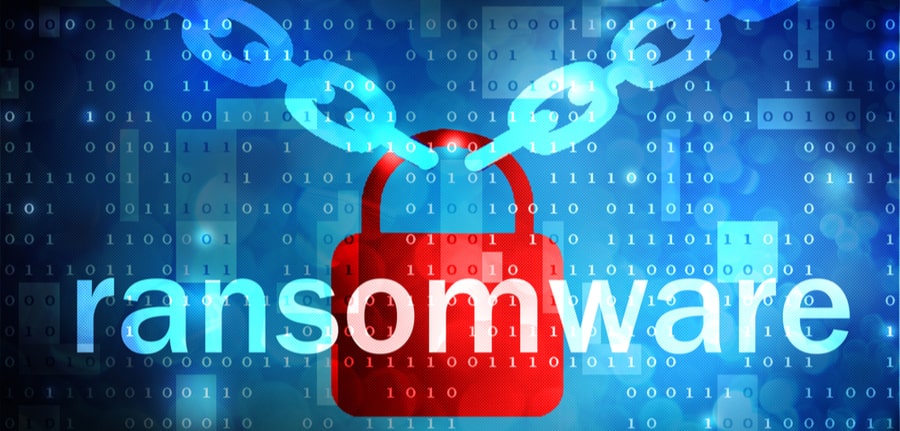 In case you missed it, the IT systems of Eurofins Scientific detected a ransomware attack that ended up halting operations at one of their testing locations. Workers were sent home due to being locked out of their infected equipment. This unfortunate incident has led to IT teams taking servers and systems offline to mitigate the spread of the malware. It was reported to be a new strain, and the company had to deal with ongoing disruptions of service until restoration was accomplished.
You would think that a big international laboratory with an IT team would be able to avoid this kind of attack, but surprisingly, this isn't the first time that this has happened to a laboratory collective. Last year, LabCorp was infected, making patient data vulnerable to the attackers.
In July 2018, a SamSam ransomware attack affected 7,000 systems and 1,900 servers before remediation was allowed to happen. It took days before LabCorp was able to recover, leading to delays in productivity.
So, if large research institutions are up for grabs, it is safe to say so are small businesses. As easy as it is for cybercriminals to get their hands on your data, it is also pretty easy to stay protected. It is important to back up data regularly, train employees to boost cybersecurity awareness in your company, and work with cybersecurity experts like Aurora InfoTech to stay ahead of the evolving landscape of cyber threats.
Use resources available so that your small business is not at risk of failing after a ransomware attack. The effects can be costly – enough to put your organization out of business. Investing in resources like Aurora InfoTech can end up saving your business in the long run.
Is your business prepared to deal with Ransomware and zero-day attacks?
Contact us today at (407) 995-6766 to learn more about our Next-Generation Endpoint Protection Platform with Ransomware Rollback, which is driven by machine learning, intelligent automation, and backed by our 24/7 Security Operations Center (SOC). Not only does our solution defend every endpoint against all types of attacks and at every stage in the threat life cycle, but it also comes with a vendor-warranty of up to $1,000 per endpoint or up to 1 Million Dollars per organization if the solution ever fails to protect against Ransomware!
Are you concerned about the security status of your business IT network? We can help…Call us to schedule a FREE Cybersecurity Consultation. Aurora InfoTech is an Orlando-based premier managed services provider specializing in both network security and information technology. Give us a call today at (407) 995-6766 to discuss your network security concerns and to learn how we can you secure your business IT network.
Want more Tech Tips & Security Strategies? Sign-up for our Free Cyber Security Tip of the Week email to always stay one step ahead of hackers and cyber-attacks.
The 7 Most Critical Business IT Security Protections
Free Report outlines the 7 Most Critical IT Security Protections Every Orlando Business Must Have In Place To Protect Against Cybercrimes, Data Breaches & Hacker Attacks
Cybercrime is at an all-time high, and hackers are setting their sights on small and medium businesses who are "low hanging fruit." Don't be their next victim! This report will get you started in protecting everything you've worked so hard to build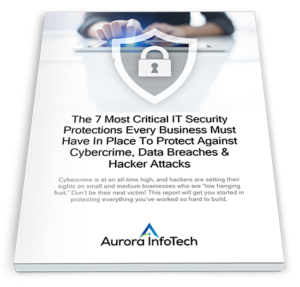 ---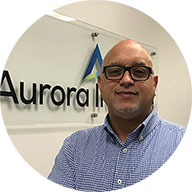 Roy Richardson
Managing Partner & Co-Founder
Roy Richardson is a co-founder, Managing Partner, and CTO of Aurora InfoTech LLC, a leading Cybersecurity & IT consulting firm in Orlando, Florida. He is also a co-author of the Amazon Bestselling book, "Hack Proof Your Business", a Cybersecurity guide for business owners & executive leadership.
Roy has 20+ years of executive management & engineering experience in the Cybersecurity, Information Technology, and Telecommunication industries. The vast experience he gained over the course of his career has given him a unique perspective that allows him to relate to a broad spectrum of business & technology challenges.