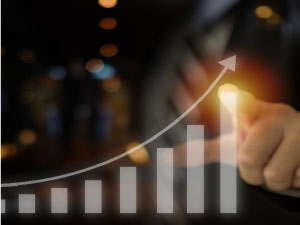 Imagine this. Your business is at its highest peak. Sales are coming in, your company is the first talk in your market, and people are dying to purchase your products. Imagine top players in your industry coming to you for business advice. Imagine your business scaling at a dream rate and hitting your quarterly goals effortlessly.
But what if one of your employees opens an email that contains a malicious link that could turn your business upside down? 
Yes, a single click can open a new world of digital disaster. One that can make you lose everything you've worked hard for. It's a scary thing to imagine — but you could be the next victim to fall into the hands of cybercriminals.
Want to avoid turning this business nightmare into a reality? Cybersecurity can help you achieve that.
UNDERSTANDING CYBERSECURITY
With cyber-attacks becoming more prevalent every year, Cybersecurity has never been so important. However, many business owners like you are still confused about Cybersecurity and how it will protect your valuable data.
In simple words, Cybersecurity is the practice of protecting all your data and systems from an information security attack.
A strong Cybersecurity infrastructure includes multiple layers of protection dispersed throughout a business's computer systems, networks, and programs.
There are multiple elements of Cybersecurity, including network security, application security, data and storage security, cloud security, mobile security, identity management, and business continuity planning. With so much at stake, it isn't an overstatement to say that Cybersecurity technologies and professionals serve as the last line of defense between our most important data and digital chaos.
In the 21st century, it's not enough that you only lock the physical doors of your business. If your business involves any kind of digital transaction, also remember to KEEP the doors of your cyberspace always secured and protected.
WHY CYBERSECURITY IS IMPORTANT
Cybersecurity is more than just a buzzword. With hackers becoming more sophisticated and cyber-attacks on the rise, it's essential for small businesses to take steps to protect themselves.
There are several reasons Cybersecurity is so important for small businesses.
Let's take a closer look at them.
Cyberattack victims may suffer significant financial losses due to paying ransoms, declining company value, unauthorized money transfers, or diminished sales.
The legal defense matters.
If you were hacked, customers might sue you for disclosing their personal information due to weak security. Since lawyers are expensive, it's not uncommon for legal disputes to become uncontrollably costly, especially in the United States.
Your business's reputation could be at stake 
Cyberattacks damage a company's reputation because they have a big impact on how customers perceive the business. Customers who have been decades-long supporters of a business will gradually start doing business with competitors. The explanation is straightforward: data security and privacy are crucial in the modern world. If you fail to protect the data of your customers, then you will lose their trust.
YOU ARE A TARGET OF A CYBER ATTACK
Have you felt more secure from cyber-attacks knowing that you have a smaller business? Maybe you thought that you didn't have the deep pockets that larger companies do. You may also feel that hackers on the other side of the world have no way of knowing that your small business exists.
Well, you are wrong.
A study by a Cybersecurity firm helps debunks this myth. Their study analyzed millions of emails across thousands of small businesses.
And the result is overwhelmingly alarming. It found that smaller businesses have much more to worry about regarding their IT security. They found out that employees at small companies reported 350% more social engineering attacks than larger companies.
Let's take a look at these other statistics.
60% of small businesses who have been victims of a cyber-attack closed their business within six months
Following successful attacks, small businesses spend an average of $955,429 to get back on their feet.
40% of small businesses experienced eight or more downtime due to a cyber incident. And this downtime accounts for an average of $1.56 million in losses.
You may be wondering why cybercriminals see small businesses as low-hanging fruit. We'll explore why below.
Even if you're a small business, you still have something worth hacking. This includes customer records, bank account information, employee records, emails and passwords, payment card details, and many more. They either use it themselves or sell it to other criminals who will use it.
Your links to the big fish. Businesses today are interconnected digitally to carry out transactions, control supply chains, and exchange information. Hackers target smaller partners to access major firms' systems because it is likely (but not always the case) that larger companies are more difficult to hack.
Small businesses tend to spend less on Cybersecurity. Running a small business frequently involves juggling where to allocate your financial resources. Although you may know how vital Cybersecurity is, it might not be at the top of your list. Cash runs out at the end of the month, so expenses are put on the "next month" wish list. Knowing all of this, cybercriminals believe that small firms will be an easier target for their attacks.
Let's keep your business secure – together.
You may not know this, but you could be one cyber-attack away from losing everything in your business, including your customers. We don't want that to happen to you. It's time for you to take the first step toward a more secure and protected business.
So, if you are an Orlando business owner who:
Don't have an IT security system in place.
Sees the value in your digital data and doesn't want cybercriminals to steal them.
Reinforce and strengthen your Cybersecurity team.
Want to equip your employees with Cybersecurity knowledge
Aurora Infotech, a managed IT security provider, is ready to help you reach that goal!
You can look at the services we offer .
Want to learn more about how we can help you secure your business?
Visit our website at www.aurora-infotech.com or call us at (407) 995-6766 to speak to one of our Cybersecurity experts.